Hey folks!
It's Anna here again – Just dropping by to let you know we have a brand new episode of the podcast out today!
Here's what you can expect from this episode:
In this jam-packed episode, we reveal our giveaway winners and invite you to compete in the Quest for the Lost Console – our three week online puzzle game event with real world prizes! Tune in for an exclusive podcast clue. 🎮🎙
We also sit down with not just one, but two guests! Christina Warren stops by to tell us all about GitHub's Maintainer Month and building open source communities. We're also joined by 1Password's Jody Heavener, to unveil the new game-changing VSCode extension in This Week at 1Password.
Take a listen on Simplecast
Take a listen on Apple Podcasts
Watch on YouTube: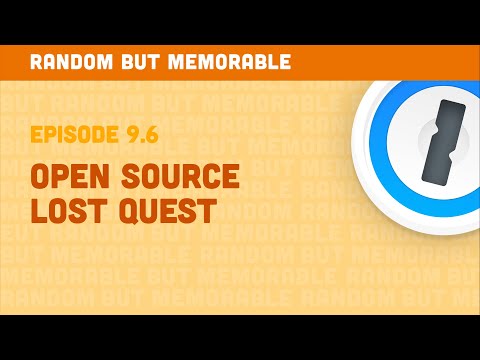 If you'd like to get in touch with the show you can ask us anything by using the #Ask1Password hashtag on Twitter, or by sending us an email at: [email protected]
Feel free to start a discussion down in the comments – we'd love to hear your thoughts on today's show! Plus, if you're loving Random But Memorable already, please consider leaving us a review on Apple Podcasts or wherever you're listening.
Thanks again for tuning in and I hope you enjoy today's episode!
Anna
---
1Password Version: Not Provided
Extension Version: Not Provided
OS Version: Not Provided