Hey folks!
Another Tuesday means a new episode of Random but Memorable!
Here's what you can expect from this episode:
On today's show we react to WWDC, discuss everything new with iOS 16, and what Passkeys will mean for passwords. Plus we offer up an extended-edition of Watchtower Weekly and kick-off a brand new game! Who will stumble and be lost for words in our Security Question Generation Game?❓👀
Take a listen on Simplecast
Take a listen on Apple Podcasts
Watch on YouTube: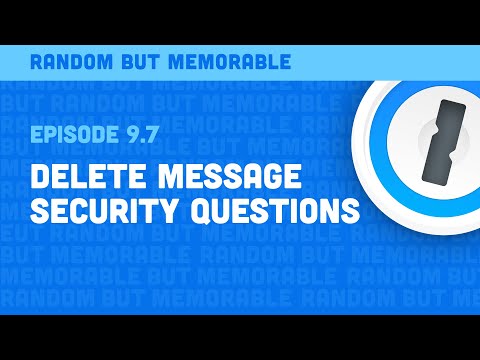 If you'd like to get in touch with the show you can ask us anything by using the #Ask1Password hashtag on Twitter, or by sending us an email at: [email protected]
Feel free to start a discussion down in the comments – we'd love to hear your thoughts on today's show! Plus, if you're loving Random But Memorable already, please consider leaving us a review on Apple Podcasts or wherever you're listening.
Thanks again for tuning in and I hope you enjoy today's episode!
Anna