Happy new year! We've been starting almost every blog post and newsletter with a nod to the new year. It's mid-January, and we're still doing it. You'd think it'd be getting old by now, but the year is still new, and most important, we're super happy. Like, really, really happy.
1Password 6, you guys! We've got so much cool stuff in store for you. We've got 1Password for Teams! Easily add your Teams accounts using the built-in QR code scanner. We've got Fingerprint Unlock! If you have a new-fangled device that supports it, I'm totally jealous. We've got Material Design! You'll find cleaner and more spacious layouts, a navigation drawer, toolbars, and umpteen other things, all focused on a consistent and convenient user experience.
We've also got a bunch of other improvements and fixes; check out the full story in the release notes.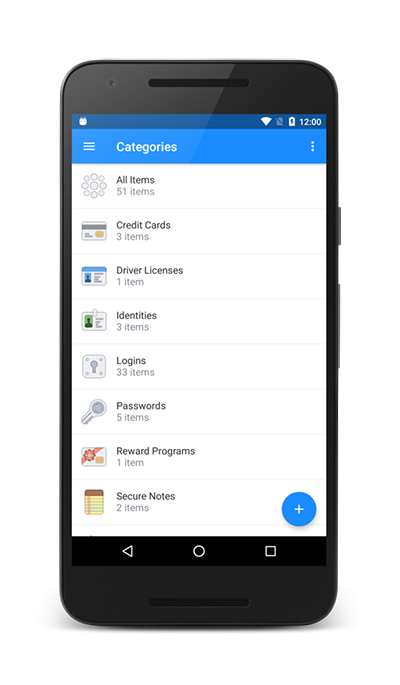 Download 1Password 6 beta
Sign up for our beta newsletter. I mean, you don't have to, you can still get the beta. But it's how we share important beta news with you and I get to say hi to you every once in a while.
Do you already have a previous beta of 1Password for Android installed? You'll need to delete it. Make sure that your data is backed up, that you've synced all your changes. Deleting the app will also delete your 1Password data from your device.
Sign in to your Google account, then opt in to 1Password beta:
Launch Google Play, search for 1Password, and install the latest beta. Ta da!
Wait, what? Google Play?
Yep, Google Play. For ages you've been asking us to switch to Google Play for beta distribution. We thought a new major version (and new year) would be a good time for it.
System requirements
To install 1Password 6 beta, you'll need access to the Google Play Store on your Android phone or tablet. The app can be installed on devices running Android OS 4.1+, 1Password for Teams features work with 5.0+, and Fingerprint Unlock works with 6.0+.
Keep in touch
We love hearing from you! As always, you are warmly invited—nay, encouraged!—to share your thoughts with us. Can't wait to hear what you think about beta 1. Talk to you soon!