Hello,
I'm using 1Password on my macbook pro(Late 2016, w/ Touchbar & Touch ID) and enabled Touch ID to unlock my op vault.
The problem is that when I click 1Password icon on system menu bar or on browser's menu bar, the dialog asking to unlock "Local Items" keychain is displayed before Touch ID dialog is prompted. This doesn't happen every time, but happens 5-10 times a day.
Keychain dialog: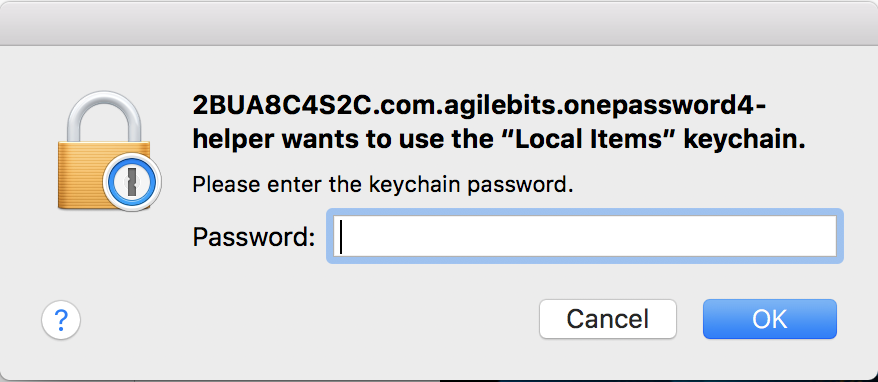 Touch ID dialog:

I found the similar post here, but it keeps happening even if the computer doesn't get restarted in my case.
Is this an expected behavior when using w/ TouchID?