On my iPad I'm intermittently stuck at the login screen after entering my password. The animation appears closing the password entry field but nothing more happens (no bad password animation, the screen doesn't unlock).
I'm sometimes able to talk it into opening, but I'm not quite sure how. It only happens once per reboot, once FaceID is unlocked it works fine.
Interestingly the keyboard is sometimes still visible, but there is no visible cursor.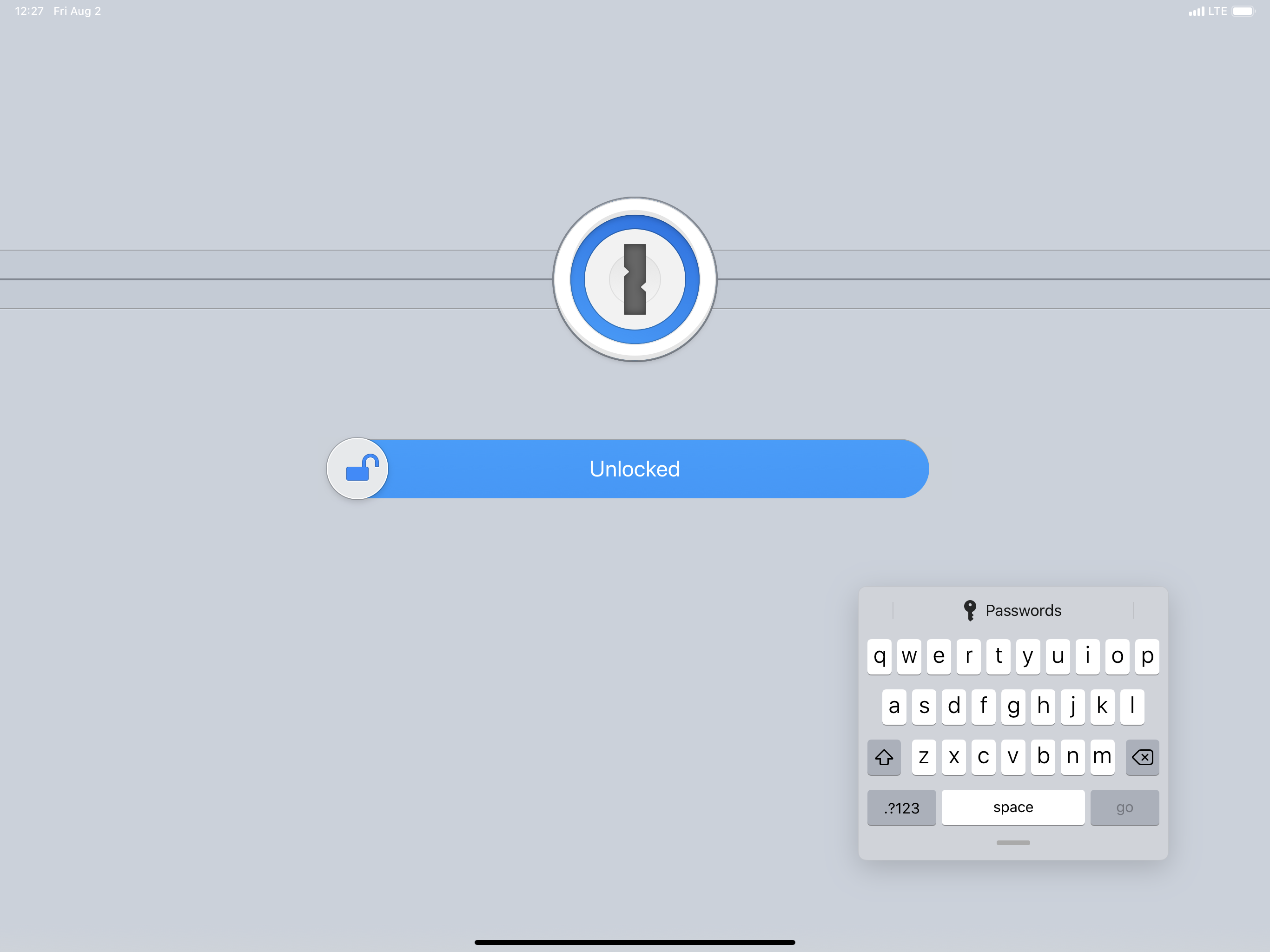 ---
1Password Version: 7.3.5 70305002
Extension Version: Not Provided
OS Version: iPadOS 13 developer beta
Sync Type: 1Password.com