Hi,
I believe after 2nd or 3rd last update, 1P v8 is generating wrong TOPT. I figured this out because I save TOTP's in Authy also. Authy is generating the correct TOPT. The problem occurred when a website won't accept the TOTP and I had to get the TOTP from Authy.
Surprisingly, 1P v8.9.3 Android is generating correct TOTP, but there is a difference of -1-2 seconds as compared to Authy.
The date/time of my laptop is set to auto and is in sync with my mobile phone date/time.
Please have a look at the screenshots: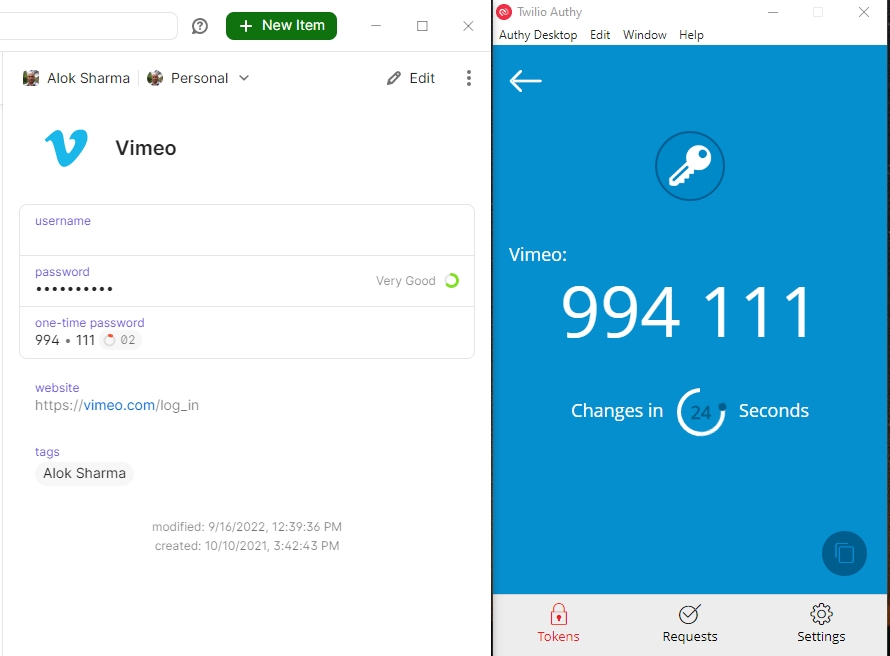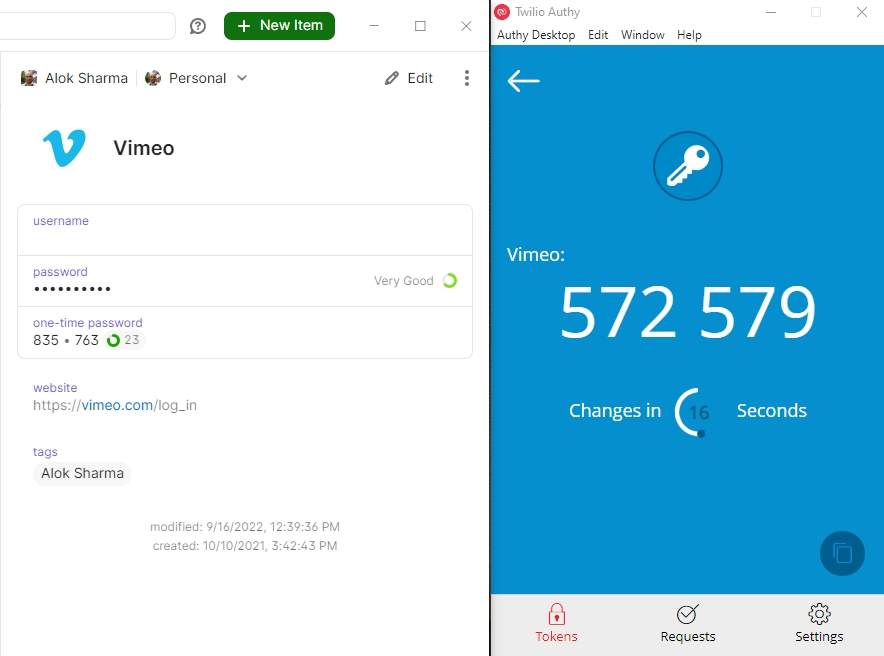 ---
1Password Version: 8.9.5
Extension Version: 2.3.7
OS Version: Windows 10
Browser:_ Firefox