I signed up for a 30-day trial (family account) on October 9. Having setup myself and another family member over the last couple of days, I was incredibly surprised to receive this email this afternoon (Oct 12):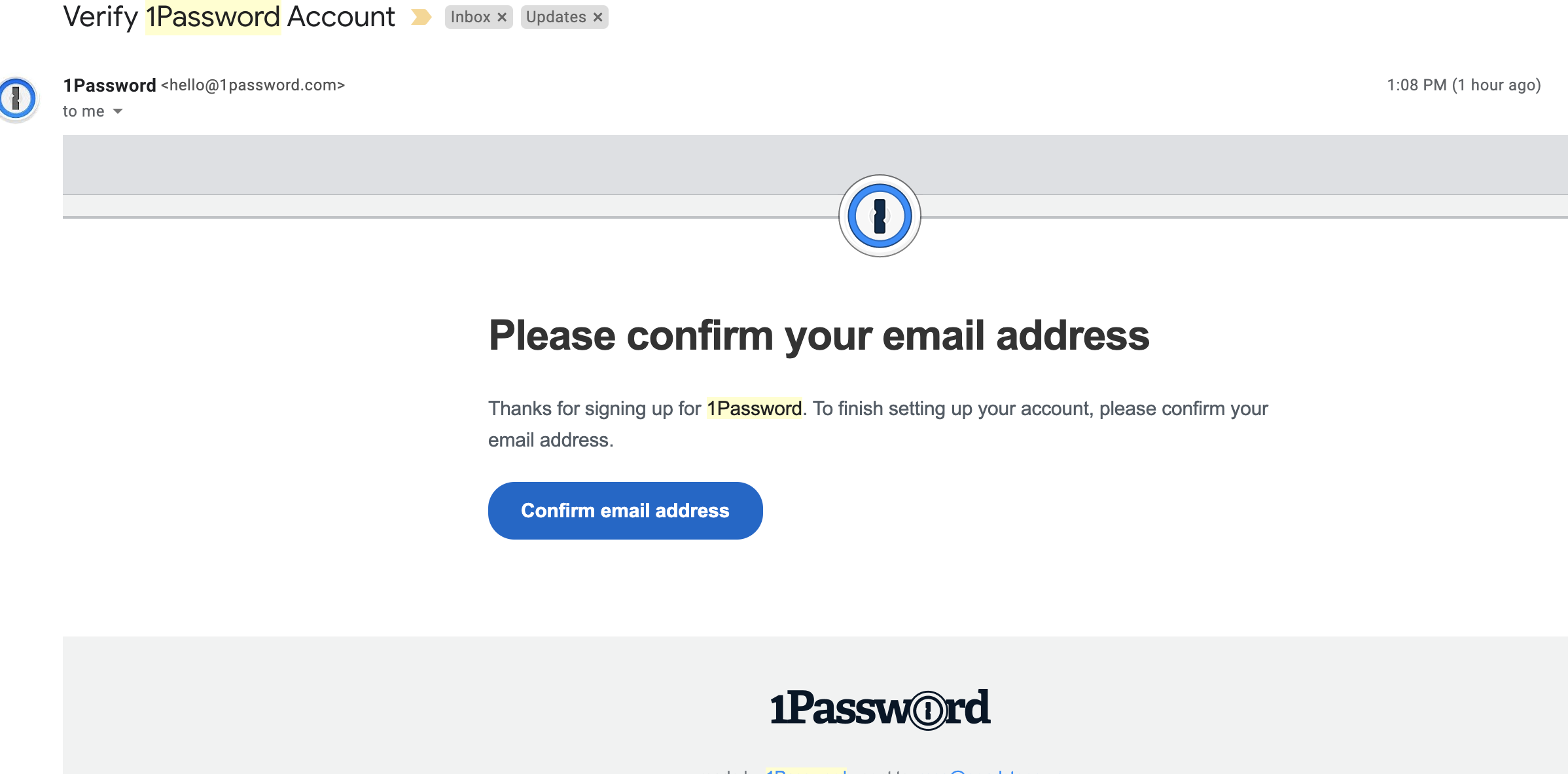 I haven't responded to it yet out of concern. Is this email legit and if it is, why wasn't it emailed to me on the day of my signup?
Appreciate any pointers here.
---
1Password Version: Not Provided
Extension Version: Not Provided
OS Version: Not Provided
Sync Type: Not Provided