What am I doing wrong? Ever since I downloaded 8.9.3, I haven't to my iPhone I haven't been able to auto-fill any accounts.
I'm trying to get into my Bank of America account. (I have their app, but I'm using this as an example.) When I click on the link in 1PW it takes me to their login page.
Then I click into the Login area and I see the 1PW logo above the keyboard and I tap it.
From there, it takes me to this page. With 1PW 7, it filled in my information on its own.
If I try to search for Bank of America or for staticweb.bankofamerica.com nothing comes up.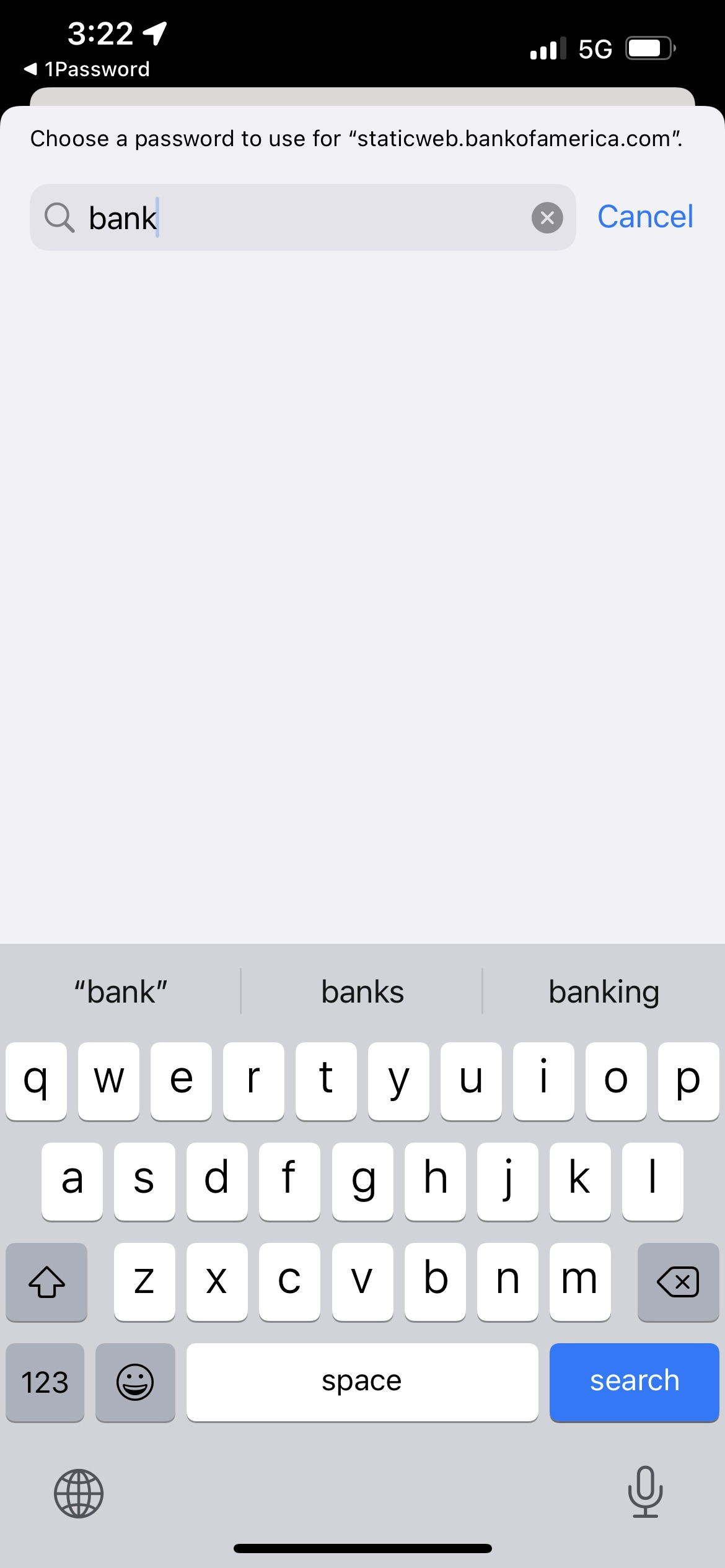 Your help is appreciated.
Chip
---
1Password Version: 8
Extension Version: Not Provided
OS Version: 15.16.1
Browser:_ Not Provided