Firefox on Mac doesn't communicate with native app
I am using firefox. For some reason, Firefox 1Password extension is only one that doesn't integrate with my 1Password app. I have to unlock the firefox extension with password all the time and cannot use touch id.
It does work well in Edge and Safari. I tried to follow complete uninstallation guides for mac, restarting everything many times, reinstalling many times. For some reason even when I follow https://support.1password.com/uninstall-1password/ after reinstallation it still remember my email (that means that some step in that manual is missing). I tried to delete all data in browser extension.
1Password for Mac 8.10.8 (81008045)
1Password Beta – Password Manager 2.13.1
Extension log looks somehow like this (when I click the extension, red errors appear):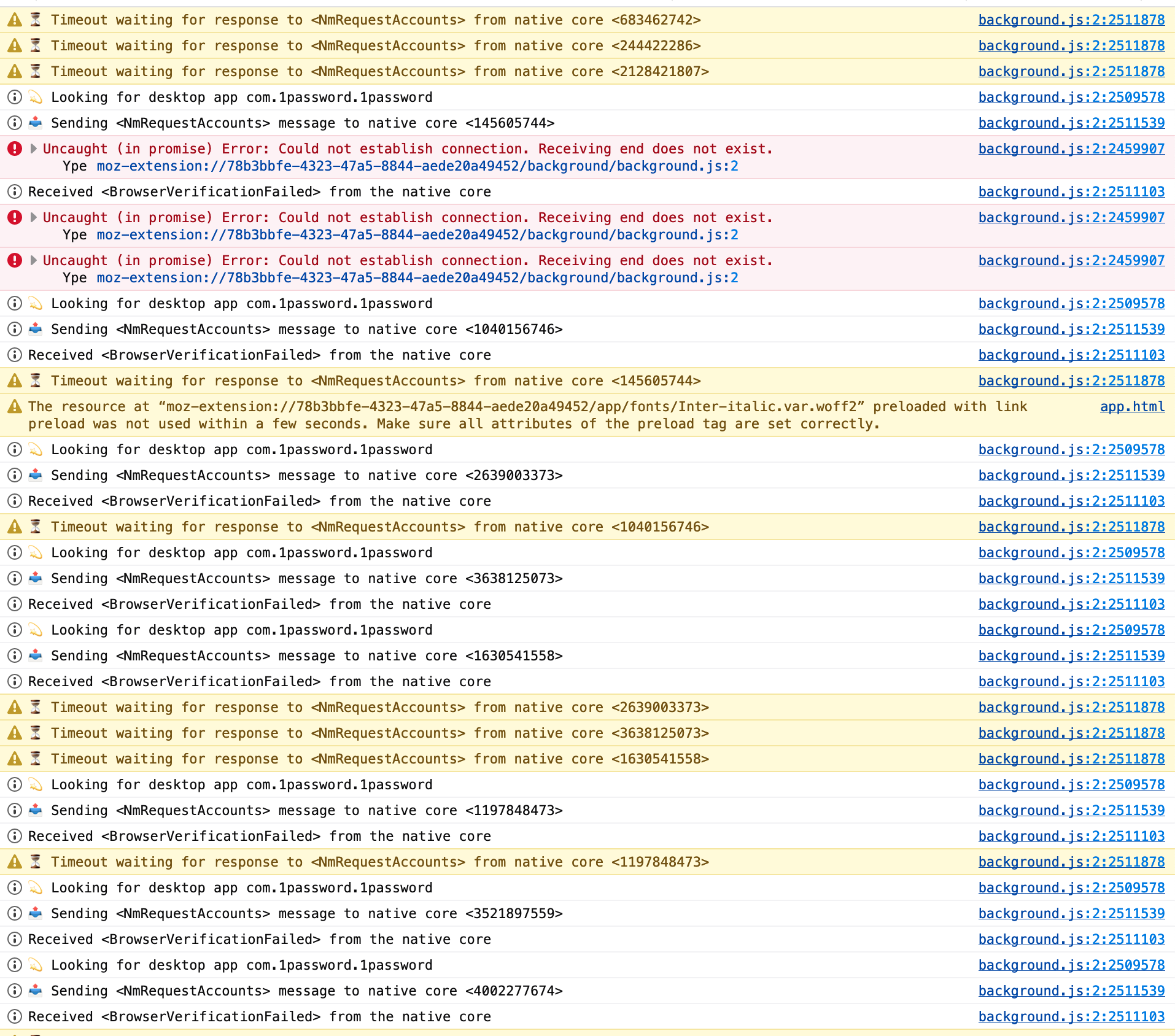 ---
1Password Version: 8.10.8
Extension Version: 2.13.1
OS Version: 13.4.1
Browser: Firefox
Comments