Hi, I finally upgraded from 1 Password 6 to the cloud-based 1 Password 7. Everything seems to be working. I've searched this forum and I can't seem to how to do the following:
I have 1p4_zip backup files created using 1Password 6 going back several years.
I want to restore some of those older 1p4_zip backup files into a separate vault so that I do not mess up my current up to date vault. This is so that I can look at older passwords that I deleted before.
I cannot find a way to do this. This is what I see from the import menu when I choose import from 1password6. I cannot change vaults: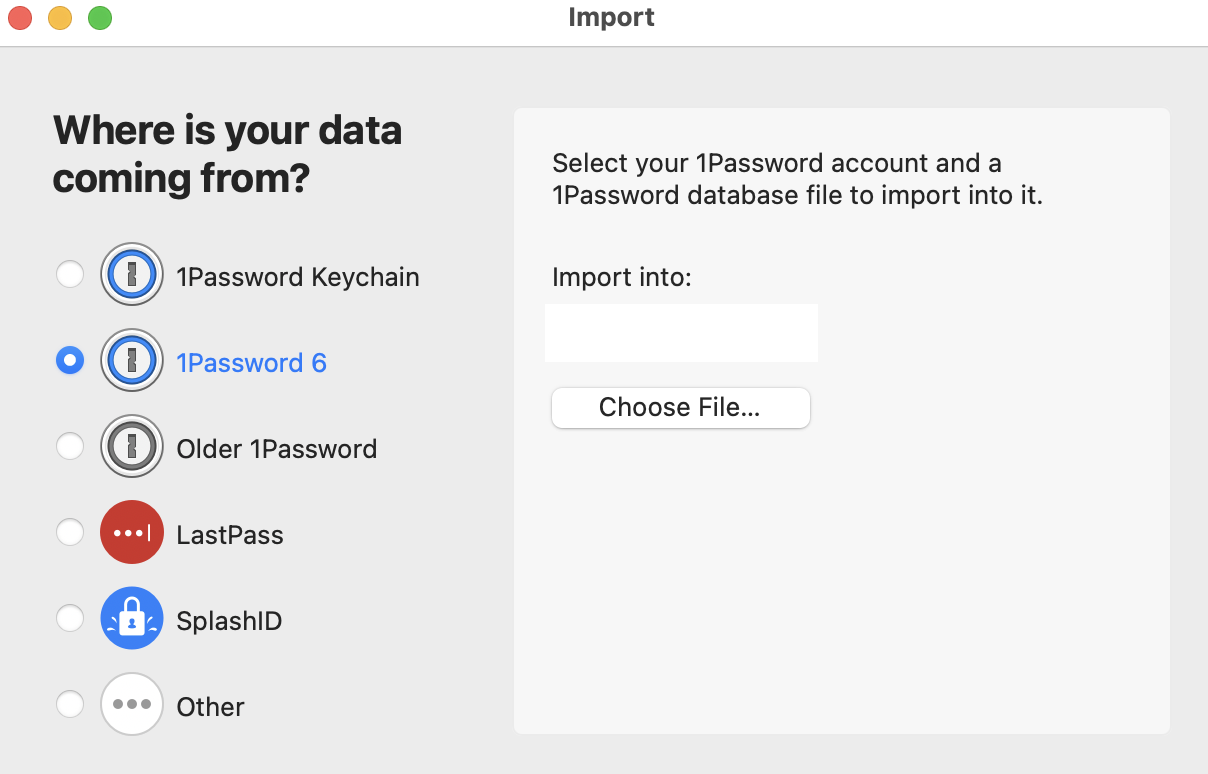 And this is what I see if I choose import from "Other". Here is a way to choose the vault, but there's no way to select a 1p4_zip file there. I can only select CSV and 1pif.
Is there a workaround for this? 1 password 6 was a standalone product. I can restore to the data version I want by switching to an older backup file, looking at the items I'm interested in, and then switching back to the latest data file. I can do all this without having to worry about complicated data merging because every "restore" is treated as a fresh start with whatever backup file I choose.
Can I achieve something like this with 1Password 7?
Update:
I just saw that there's a menu to migrate standalone vaults to account. But it's grayed out. I cannot use it because supposedly my account has already been migrated.
---
1Password Version: 7.9.1
Extension Version: Not Provided
OS Version: MacOS 11.6